Oud Boheme Incense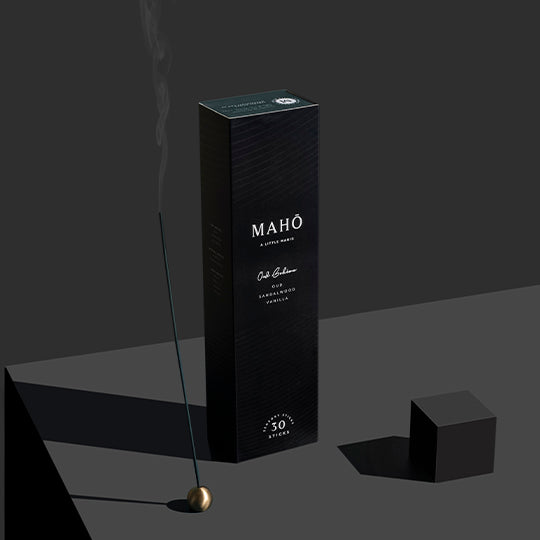 Product Details
Deep and rich, Oud Boheme opens with a deep Oud and Sandalwood blend before dancing into a sweet Vanilla. This sophisticated scent pays tribute to the opulence of days gone by. Top Notes Sandalwood and Vanilla Encased in a glass tube for portable take anywhere burn. Enjoy this innovation on the classic incense and fill your space with fragrances that will activate the senses and invigorate the soul.
Tube 1" x9.5" with 30 sticks
Light the tip of one incense over fire. Extinguish the flame by blowing or fanning. Incense should emit a glowing ember and fragrance with smoke. Return smouldering Sensory Stick to the MAHŌ Incense burner. 30 incense sticks. Burn time of each incense (approx. 60 mins) 30 hours total burn time.