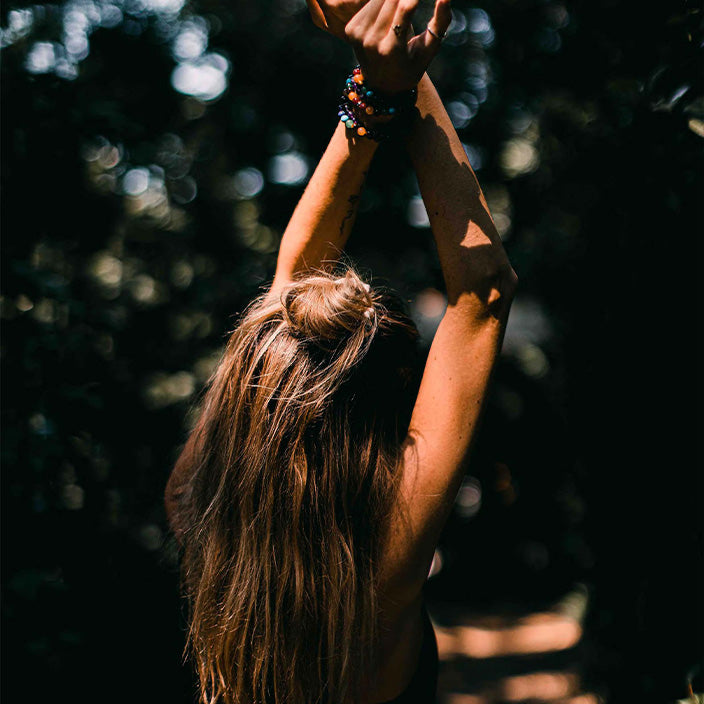 Health, whether physical, mental or spiritual, has become a top priority for us, as we journey on to finding our feet in the new normal. Life, as we know it, hasn't been the same since 2019; and as we move towards adapting to this dystopian normalcy, it's crucial to have a strong sense of self, whilst safeguarding and uplifting our spiritual health. After all, it is this confidence in our inner selves that will help us tide over obstacles that obstruct our holistic success, and bring us closer to our higher purpose in this lifetime. To put it simply, spiritual health translates to leading a life of purpose, and an endeavour to strike the right balance between the physical, psychological and social realms of human life. Here are a few ways of refining your spiritual health to achieve a harmonisation between values, relationships, and the purpose of our being:
Practice Mindfulness
Mindfulness is a concept that's much talked about in today's day and age without much understanding of how it works. To put it simply, mindfulness is about being in the present; in the 'now'. It's about spacing your thoughts and actions to avoid acting on impulse, in order to help us cleanse our mind. Practicing mindfulness cleanses our mind to slow down our thoughts and respond with a conscious and tranquil state of mind, rather than an anxious and adrenaline-infused one. The goal of mindfulness is to initiate the inner workings of our mental, emotional, and physical processes, and meditation is the key to this. Meditation doesn't necessarily mean chanting or saying of prayers, it simply requires you to reduce the pace of thoughts to draw your complete attention to the current moment, as you wholly delve into the present.  Here are a few products from Agora Curated that will kickstart your mindfulness journey:



Journal of Gratitude

In this fast paced life of sensory overload and excessive and unfiltered information on social media and WhatsApp groups, it's normal to feel lost in the chaos. Writing down your thoughts and maintaining a journal of things immaterial that we are grateful for can help us value our everyday lives more, leading us to practice a life of abundance and gratefulness. After all, the law of attraction of the universe is not an unknown philosophy — positive thoughts attract positive consequences — our mindset of the present moment is imperative in crafting our future. Since there are so many tabs open in our minds at most times, writing down our thoughts, affirmations and things we are grateful for in a journal helps to translate our internal energies into the physical realm — making it more real for the universe to actualise.
Check out these gorgeous journals from Agora Curated that will encourage you to start building your gratitude diary:
The Kind Friend Journal in Blush
Indulge in Self-Love
 Self-love is often called upon as selfish by those who don't understand it. But don't ever forget that YOU are the most important being in your life, and it is essential to look after yourself. Self-love is the most precious form of indulgence, that everyone needs now and then to diminish the effects of the negativity this world brings forth. Light up an aromatic candle, listen to your favourite tunes, put a face-pack on and drift away into a mind space of comfort and self-care. Self-love is an unadulterated and beautiful way to empower yourself, reminding you that you are special, and that you deserve to be pampered more than anyone in the world. It also helps you realise that you don't need to rely on another person to make you feel special. You are your own queen and this is your kingdom!
Simple ways by Agora Curated to indulge in a bit of self-love:
Light Sun & Wild Citrus Scented Candle