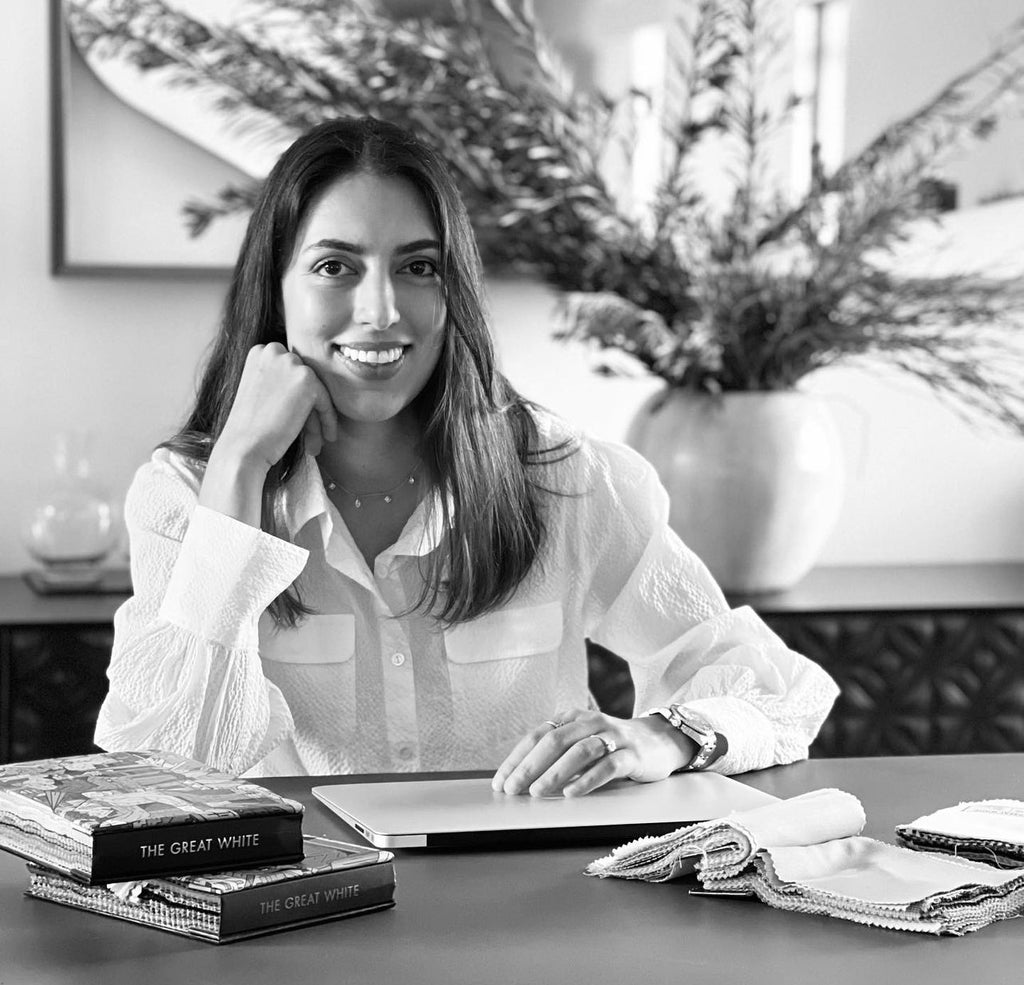 This month we launch a new series of interviews: The Joy Ride. We intend to interview inspirational women from all walks of life to get to know them and get insights into their visions of happiness and how they manage to bring it into their lives. Today, we sit with Sheetal Pritmani, the founder of Milk Shirts,  a bespoke luxury shirtmaker based in Hong Kong and Singapore.
Sheetal, you are the business owner and creative director of Milk Shirts. Can you tell us the story behind the company and how you got started with it?
Design is a passion, and I've always been drawn towards beautiful objects, and I love creating. So working in fashion seemed like an obvious choice. 
I started with the white shirt – the building block of a man's wardrobe. It's iconic and timelessly versatile. I appreciate simple things done well, and my design philosophy is less but better. Each shirt is crafted from top-of-the-line Italian fabrics in the hands of master tailors in Hong Kong. I believe there is an untapped market of gentlemen looking for attention to detail and genuine quality. That, combined with our primary focus on ensuring every customer is satisfied with our products and our service. That is what really drives me to do what I do every day. We now stock over 250 fabrics in various shades and fabrics, and I'm constantly looking at ways to challenge myself and grow the business. 
At Agora curated, we're all about community and women empowerment. We want to create connections between female business owners, creators and designers and help each other out. Who are the women that inspire you the most or the historical figures that you identify with? 
I have been fortunate to be a part of various women's entrepreneur groups, which have stimulated creativity and innovative thinking. I have had the opportunity to meet some exceptionally inspirational women in business. My father, however, is my role model and the first male feminist. He encouraged me to spread my wings, be determined and focused and never once implied that being a girl was an obstacle to realising my full potential. Others that come to mind are those with admirable qualities. My sister, for example, is a great inspiration. She is organised, disciplined, and goal-orientated, which are qualities I would love to work on!
Joy ride is about finding/acknowledging happiness in our lives. What is your idea of happiness? 
Happiness is peace of mind and a feeling of being firmly grounded in one's beliefs and values. If you can find equilibrium within yourself no matter what is happening outside, you will always feel a sense of calm and happiness. I feel truly happy when I'm fully present, immersed in something I love or spending time with my daughter. What makes us feel happy is constantly evolving, However, true happiness I feel has to be created by oneself. 
What is self-care about for you, and how does it translate into your life? 
I am a firm believer in self-care, and I prioritise carving out time for my personal well-being. It's essential to fill my own cup to interact with others from content and positive space. My go-to's are walks in nature, pilates, working out, reading a book or following a great skincare routine; I am skincare obsessed! Investing in your mind, body, and spirit does wonders for your current and future state. 
What does kindness mean to you?
Kindness is honouring another's feelings, thoughts and situation before acting or speaking. It can be challenging, especially when views are not aligned, and if, despite that, we can go beyond and be compassionate, that's kindness. Kindness is also being open to sharing and being helpful whenever possible without expectation. There is beauty in that, which to me, defines kindness.
Find out more about Sheetal on Instagram at
@milkshirts
.