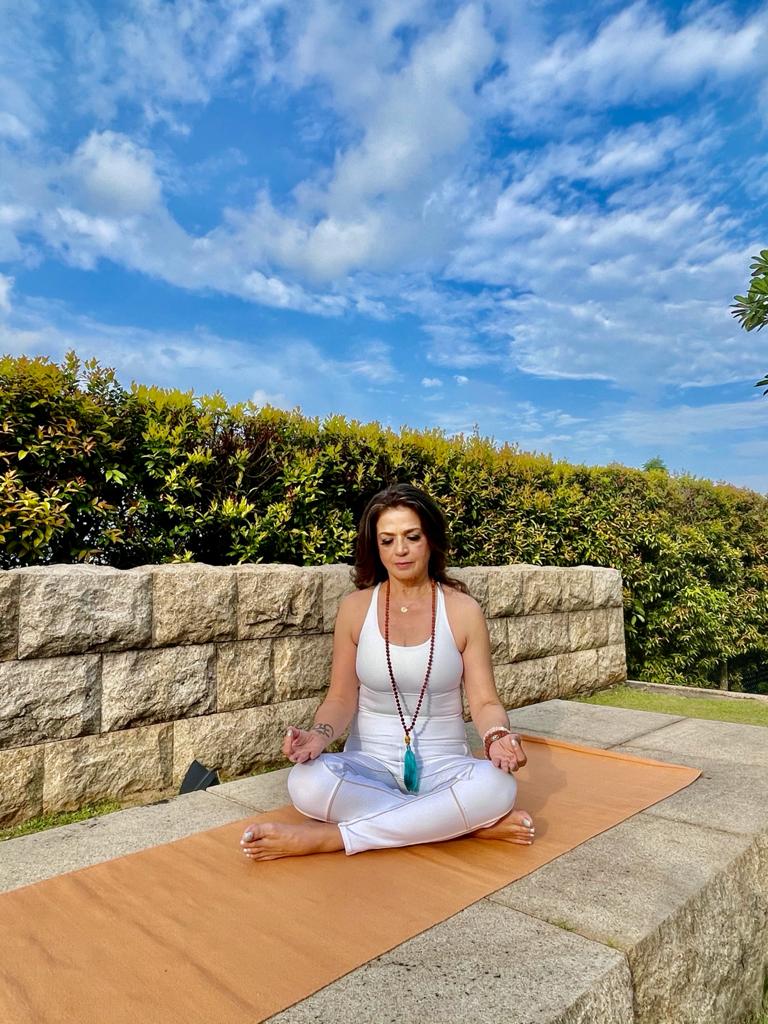 Rita, you are a health practitioner and have been teaching yoga for a couple of years now. Can you tell us about your wellness journey and how did you come to share your wisdom with others? 
My Journey into the Light of Wellness began when I turned 40, and I have not looked back since! Every day, every moment is now a learning process. My dream of becoming a Yoga teacher has come true,  through mastering the tools, the techniques, the theory and the practice. Yoga, every single day, is not only key in my journey it's what sustains me. Through teaching one on one yoga sessions, my courage and confidence as a teacher grew. Today I teach group classes in person and all over the world through zoom, and I also teach at a yoga studio here in Singapore. Consistency as I said, is key.
There are so many different types of yoga, what would you suggest to find the right method?
Yoga is a meditation of movement. It totally depends on individual needs/ growth. There is literally a style of yoga out there for everyone. For a beginner, it might seem overwhelmingly consuming. I would suggest trying a few out, and going with the one that intuitively speaks to you. As for my teaching, I teach according to the person in front of me. Some come to me with very specific requests, others are very open. Some have specific health conditions or injuries, in which case the session takes a very therapeutic and rejuvenating direction. The purpose is to train the body and the mind, using the breath as a vehicle. Through this, we deepen self-awareness. This is the ultimate journey.

You have a holistic approach to training and combine mindfulness tools (meditation, breathwork) with movement (yoga, stretching) - how do you adapt this technique to the kids you are teaching?  
I am so passionate about Yoga, and my biggest regret is, why didn't I find it sooner! Because of this, I adapt my teaching in various creative ways to ensure children of all ages enjoy themselves! I create playful sessions of 45mins. They bond, they imagine, they play and they share. My aim is to bring out the joy in them and make each class interactive and physically engaging. They love the sessions and look forward to coming back.
What is self-care about for you and how does it translate into your life? 
Self-care is self-love. Self-love for me is being disciplined and committed to nourishing and moving my body in a way that makes me thrive. Doing yoga daily being aware of my diet like keeping to clean eating as much as possible and daily meditation to keep my thoughts in focus as much as possible and maintain peace, joy and love within so I can embrace my daily challenges easily. 
 What does kindness mean to you? 
What kindness means authentically to me is sharing from within, caring unconditionally with gratitude. Being open, honest, transparent and able to accept everyone the way they are. 
 Find out more about Rita Nathani here.