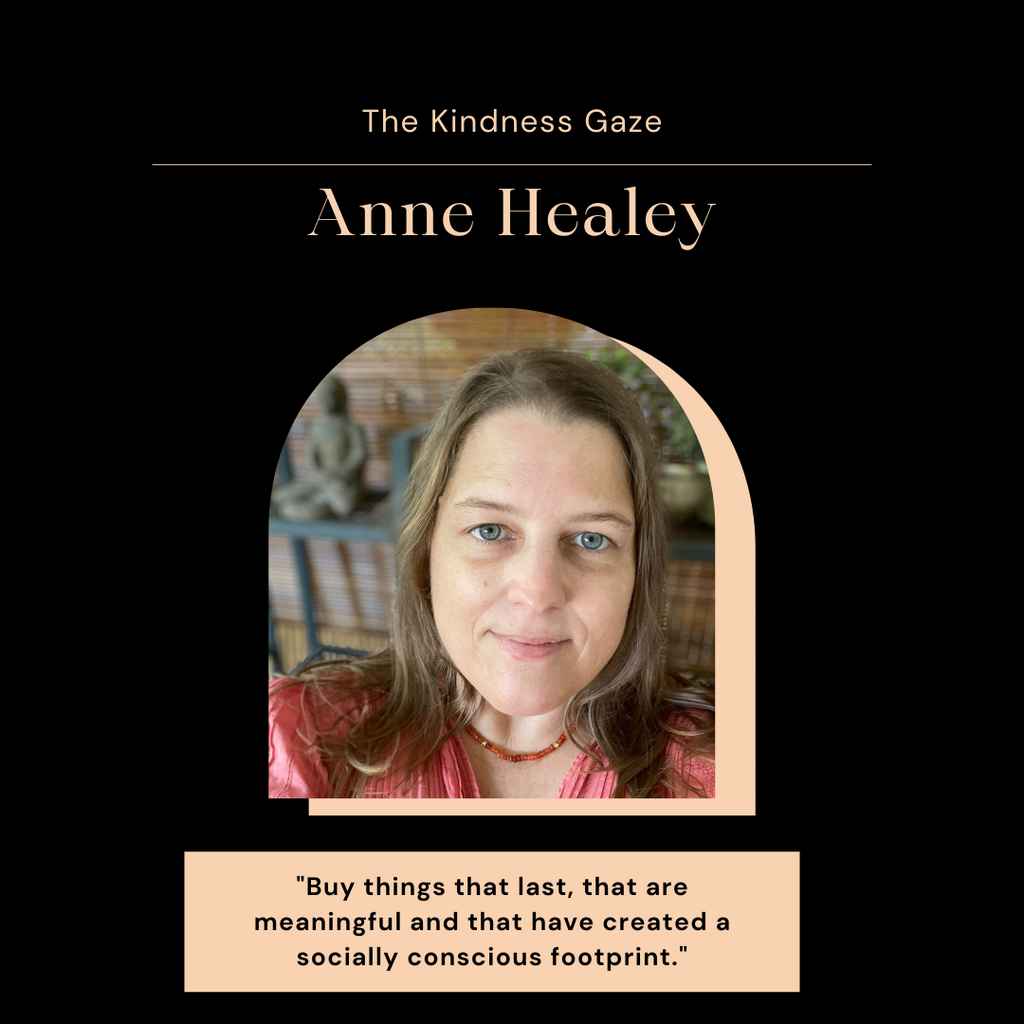 Green Gaea is an online store of sustainable hand-made products made by artisans - tell us, Anne, what inspired you to support these social enterprises
My time in Nepal and India drove me to want to give back and keep going back, that there was always more to learn and aspire to when I meet those who are closest to me in these places. Green Gaea originated from that, to give back to marginalised communities through fair and livable wages & conditions in any way that I can.
Your newly arrived jewellery pieces are crafted by a small team of marginalised artisans displaced from West Bengal - what is the creative process like and how does Green Gaea partner with these artisans in India?
 Green Gaea is fortunate enough to be working with the Setu Foundation in India and have partnered with an amazing team operated out of Jaipur, throughout this unique time I have chosen to start focusing primarily on my Indian and Nepali artisan partners here, this is where I feel I can give back, even if it is only small right now. The creative process always goes with a feeling, or a dream, and the things you see over and over, the sea, the tropical landscape of the gardens, and always crystals! 
I create boards, and then do some drawings that I send over for development, and have a lot of discussions with my team in Jaipur. We go back and forth on a lot of opinions, and then when we land on something that everyone agrees with, these are always the special pieces. Everything is made in very small quantities, to reduce waste and an unnecessary workload. If there are mistakes made because that happens, it's life, I request to always keep the money there with the team so that they have everything that they need.
Our consumption choices matter, are there better ways to shop for the planet? 
 Absolutely!  We can always do better, the world we know is constantly changing and our choices need to change along with that, buy things that last, that are meaningful and that have created a socially conscious footprint along the way, everything from recycling, reusing and repairing all of our choices can go along way, and if we don't get it 100% right, that's ok at least start by doing something and adding a little more along the way 
What is self-care about for you and how does it translate into your life? 
Self-care is different things on different days, but having the wisdom & compassion of knowing what needs attention & what needs action first - that is the tricky part right :)  Some days might be mental health, with journalling and smudging to create space. Other days might be physical health and long walks at the botanical gardens with my husband and the worlds best dog.  And other times that means catching up with friends or just allowing yourself to stay in silence for a while.
What does kindness mean to you? 
Knowing that everyone has an equal right to be happy. Giving myself time and space to find that, & figure out how that is, then do the same for others as much as I can, then wake up and do it all again.
Find out more about Green Gaea at
www.green-gaea.com
.