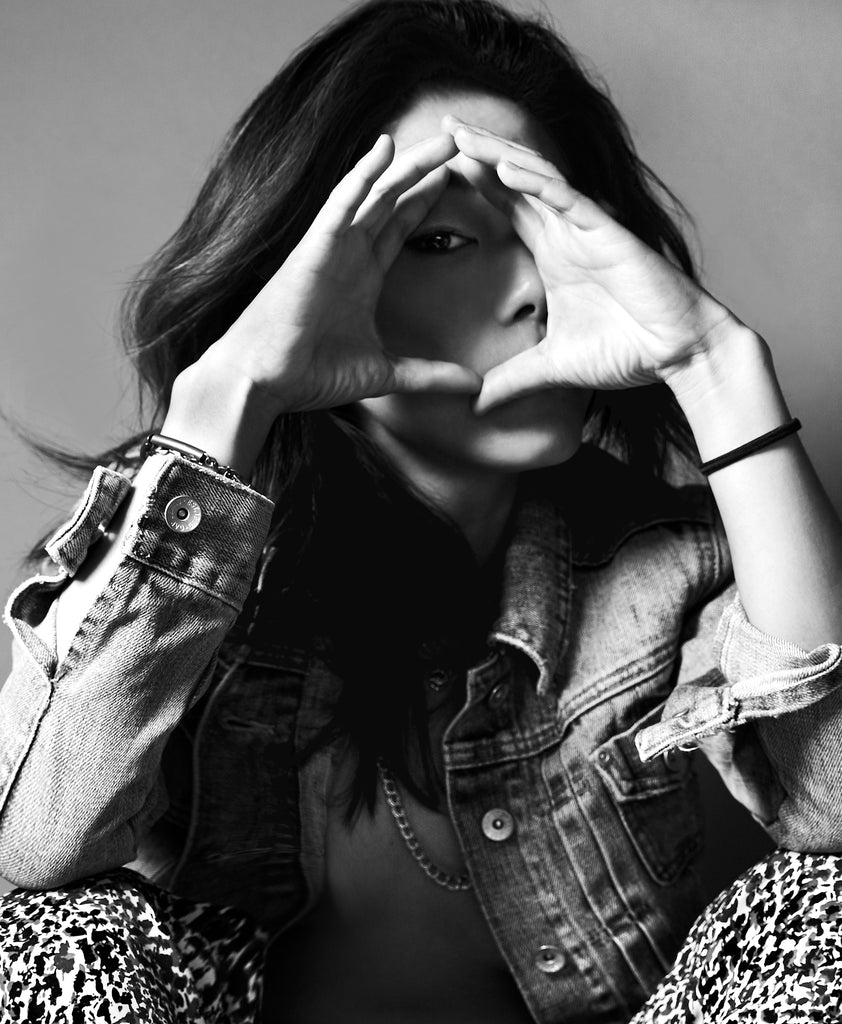 (Credits: Natsuko Teruya) 
Natsuko, you are a Singaporean-Japanese fashion photographer. Can you tell us what made you choose this field of business and how you decided to become a professional photographer? 
It came pretty organically for me, although not without its roadblocks.. In my early teens, I was obsessed with collecting i-D and THE FACE magazine whenever I could get my hands on them here in Singapore. And if I was lucky, they were the "UNCENSORED" editions! (Singapore used to censor and tear out pages with nudity / graphic nature etc., during those days). I moved to California to attend an arts boarding school for the remainder of high school and majored in visual arts with an emphasis on photography. I started taking photos of friends and people I met along the way and flirted with the idea of calling myself a photographer, until I took it seriously one day. 
Your photography portrays strength and sensuality. What is your main inspiration when preparing for a shoot? 
My inspiration changes all the time, not necessarily in a literal sense but something that tells a story. It could also be an element of "uncanniness" that I recently find myself attracted to and wanting to explore, or down to something as simple as colour theory that excites me. 
A lot of fashion photographers in the industry are men. Do you think the female gaze can bring a different approach to portraying women in fashion? 
I think that cliche is definitely changing and has undoubtedly changed in the last couple of years. (The only time I notice it is when I buy photo/lighting equipment online and inevitably get called "Bro or Sir" from whoever is selling, lol.) I think the female gaze has brought a new narrative to fashion photography. 
But I don't think it ends there. We are all a product of our experiences and environment and the cultures we are exposed to, which inevitably influence us one way or another. These nuances all play a role in how we perceive the world around us.
What do you think are the keys to a good fashion photo? 
A good fashion photo is something that stays in your memory. 
What is self-care about for you, and how does it translate into your life? 
Self-care is a relatively new practice and one that I've only recently started sewing into my daily routine. *gasp*. A few months ago, I took my first post-pandemic vacation and the first time stepping out of the country, which forced me to put work on hold somewhat reluctantly. I then realised the importance of caring for myself - physically, mentally and spiritually. It's a daily commitment. A dreamy morning for me is when I start my day by waking up between 5-6 am (on most days), slowly taking my time either journaling, meditating or reading the papers before a quick workout. It's essential to check in with yourself and your goals as often as possible. 
What does kindness mean to you?
Kindness will forever be in fashion ;)
Find out more about Natsuko on her Instagram at
@natsukoteruya
.