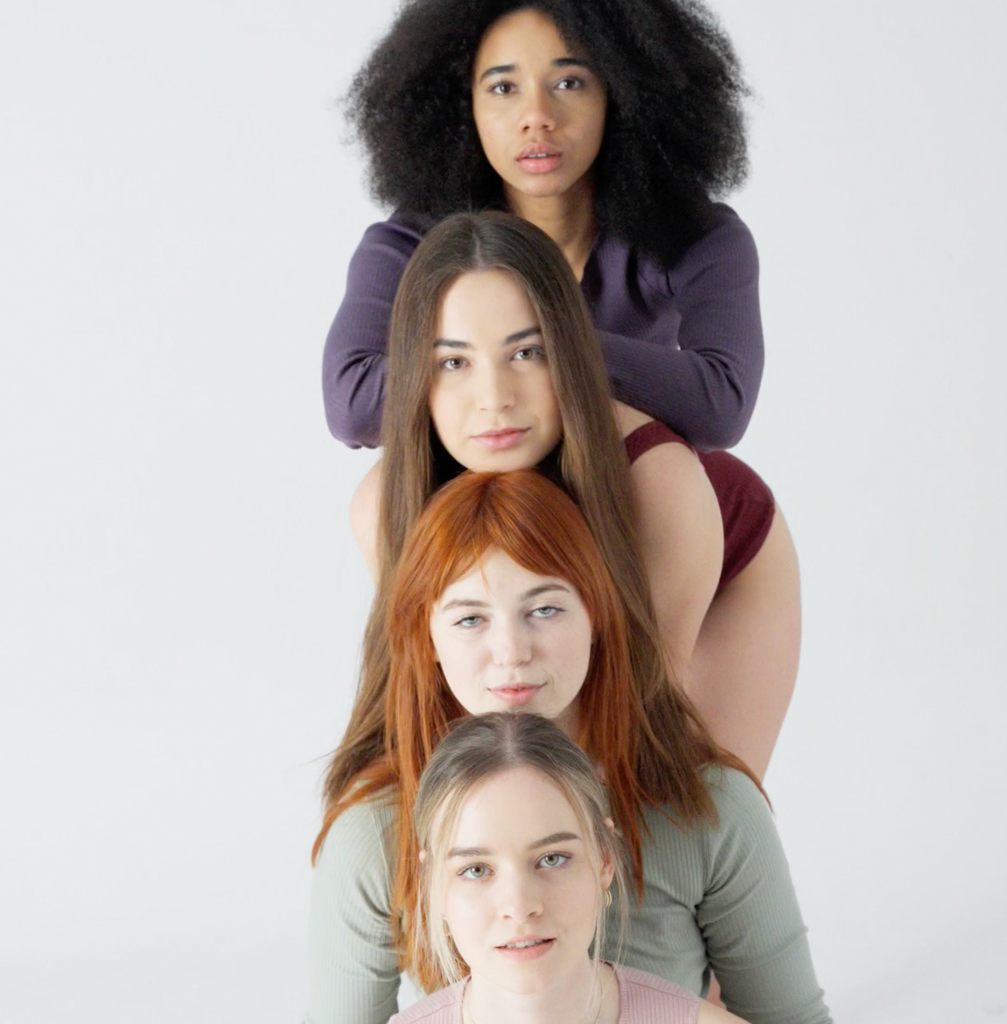 (Photo Credit: Koolshooters)
Sisterhood is the affection and loyalty that women feel for other women. It is the close relationship among women on shared experiences. It involves a certain degree of solidarity and support - being there for each other and holding space to share and heal. As we reach the end of 2021 and are about to start a new year, we thought it would be nice to acknowledge all the help and support from our sisters and explain why it is important to create a strong sisterhood around us.  
A safe place to be 
Having a group of women we trust and feel safe to share can be extremely empowering. Not only can we use this space to connect but we can also share resources. Having a group of close friends you can call your sisters is a chance. With a sister, you can share your thoughts and feelings of your honest authentic self without the fear of being judged or misunderstood. 
Like attracts like 
No one can do it alone - having a strong network of women we can trust is a chance. Sometimes you find your tribe and other times a tribe finds you. It is about surrounding yourself with like-minded women that will elevate you and be by your side as you continue to grow. When women from a group of sisters feel empowered and confident around each other, it will have ripples and benefit the entire community. 
A sense of freedom
By being able to connect with other women you can feel 100% free to be yourself and this can bring a new sense of freedom. In these gatherings, women can shed their masculine skins and fully embrace their feminine qualities. They're not under the pressure to perform according to social norms of seduction or competitiveness but rather stand in their own power. 
Mentoring the next generation of women
Having sisterhood in your life can help you in many aspects, from personal to career and spiritual growth but it can also serve as a great model for the young generation. Young women need to see a new approach to women relationships in which trust and support are key. Instead of being pit against each other - women actually thrive when they find a close circle of female friends they have a unique relationship with. 
If you too are interested to join the AGORA TRIBE - join our next event or drop us a note, we would love to hear from you! 
You might be interested to read our article about Managing feelings through self-expression.
Check more tips on wellness in the JOURNAL section of our website.